Santa knows what's on your wishlist, so this holiday season he's bringing back Earn2Trade's best deal! 
Right now, they're offering a 50% discount on the Trader Career Path or the Gauntlet Mini™. Which one did you wish for?
The offer ends on December 31, midnight CT. Surprise yourself with a new career in professional trading. Start now!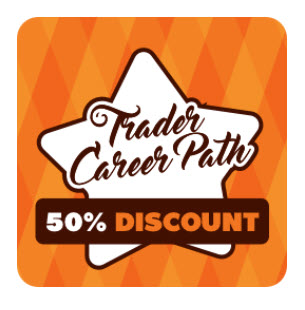 Disclaimer: The discount will be applied to your subscription every month until you pass, cancel or change your plan. The offer is limited time only. Terms & conditions apply. *The evaluation uses a virtual account.
Jigsaw Trading has been working with Earn2Trade for a few years and they certainly excel in trader support and education, with rules very much in line with what you'd find at a "Regular" Bricks and mortar prop firm.
You can be funded by Proving Your Trading Skills in Gauntlet Mini and Trader Career Path evaluations!
Their Career Path allows you to scale up your size as you go, not being stuck at the initial amount of funding.
Earn2Trade's Gauntlet Mini and Trader Career Path evaluations are both subscription-based, intraday futures trading evaluation program that matches skilled traders with proprietary trading firms willing to fund them when they pass.
These simple, one-stage tests are widely acknowledged for having a fair and transparent ruleset, as well as impeccable customer service.
Earn2Trade also comes with Journalytix from Jigsaw Trading for those that don't have it.