Poland is creating the most powerful Army in Europe at the prodding of the Biden Administration. It will now surpass even Germany as well as Turkey. They are building a major force with the potential to invade Russia on a conventional level. They call this the "Plan for the Defence of the Fatherland." They have been instructed by the Biden Administration to increase their army from 110,000 soldiers to 250,000 professional soldiers.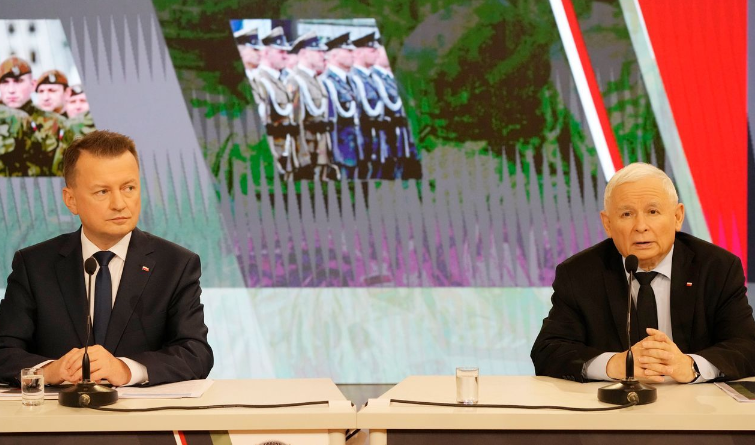 Jaroslaw Kaczynski, right, leader of Poland's ruling PiS party, and Defence Minister Mariusz Blaszczak made the announcement. Kaczynski justified this "radical strengthening of the armed forces" with a worsened security situation as a result of Russia's "imperial ambitions" and the "hybrid attacks" by Belarus. War is made by leaders, not the common people of any country. Putin has NEVER displayed any "imperial ambitions" and those days are long gone. Nobody wants to occupy Europe any more than they want to occupy the United States.
This is all needed because the monetary system is collapsing and we have reached the end of the road of fiscal mismanagement of borrowing every year, running deficits under socialism to bribe voters. Politicians no longer even know how to run for office without such promises. But they are reaching the capacity to sell their debt. As interest rates rise, nobody wants long-term debt. The only way to escape this debt crisis is to create war. That will be the excuse to default on all the debt and start all over again, hopefully with a reduced population. So the Polish are to be the next culture to be sacrificed at the altar of sovereign debt.
The post Poland to be Next Country to be Sacrificed first appeared on Armstrong Economics.



Source link